Form, Function, and Evolution of the Coronary Artery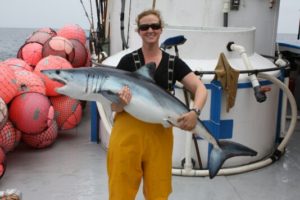 Postdoctoral Scholar
My research interests broadly center on cardiovascular responses to physiological and abiotic stress. I use a comparative approach to look for commonalities in how cardiovascular systems in animals that inhabit heterogeneous environments overcome physiological and abiotic stress.
Publications
The coronary circulation first appeared in the chordate lineage in cartilaginous fishes where, as in birds and mammals but unlike most …
Cox GK, Brill RW, Bonaro KA, Farrell AP
The coronary circulation is of great importance in maintaining cardiovascular function and consequently it has been extensively studied …
Cox, G. K., Kennedy, G. E., Farrell, A. P.